Video panels are a technique very useful to structure and add dynamism to a video. It can be used for intro/outro jingles, or question panels.

For some video formats such as interviews, it can be hard to define in advance the exact number of panels to be used when creating a template.
Therefore, in order to give our users more flexibility, EasyMovie allowed to possibility to define optional panels: admins can define a video as default within a template, and users will chose wether they keep or remove them in their final video.
Define a video panel as default in a template
On your template page, on the "files" section, under the video file, you should tick the "default video" box.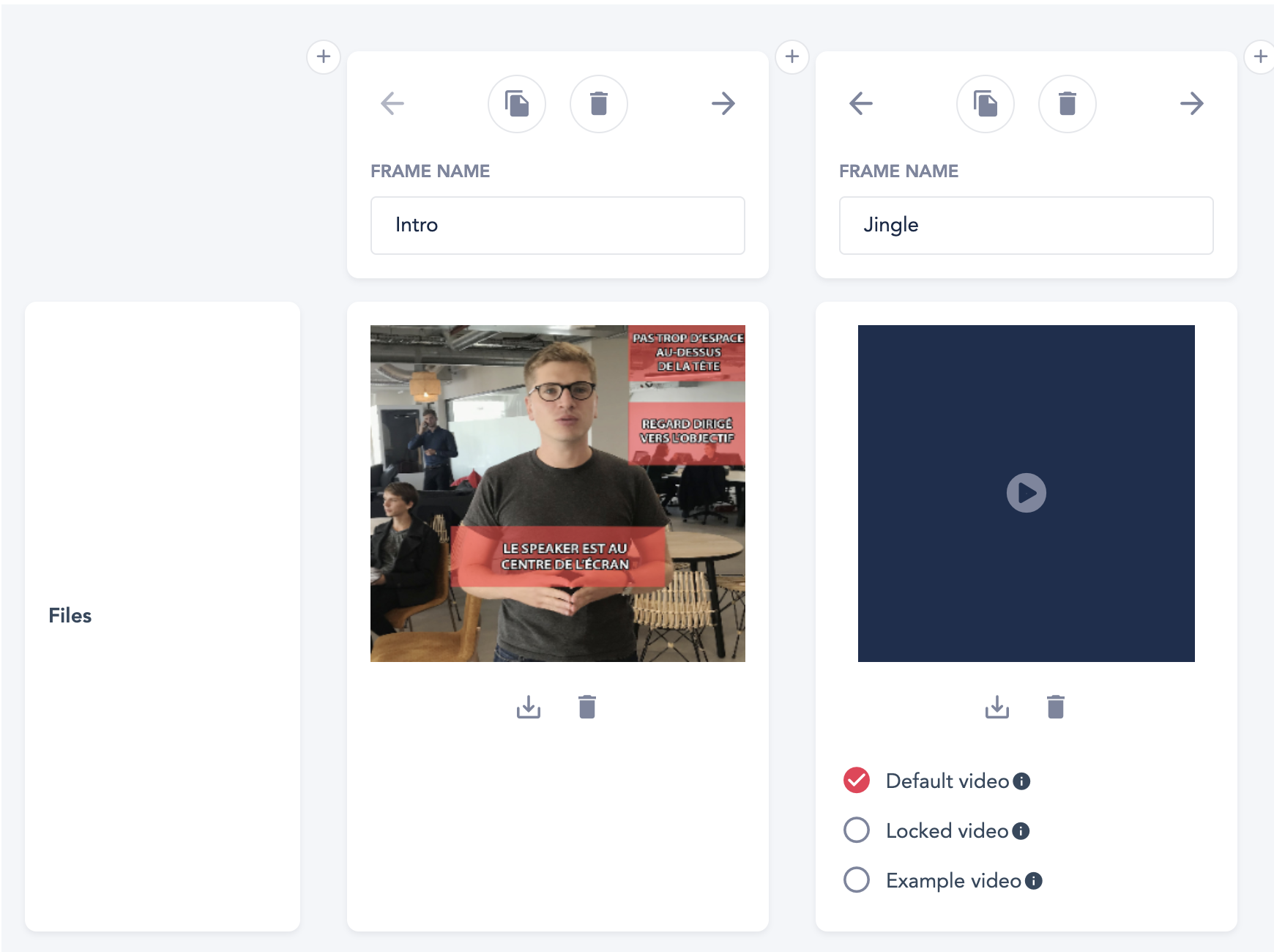 This means that by default, this video file will be integrated within the final video project, but the mobile user will be able to delete it (to replace it or not).
Delete an optional video panel on mobile
On the mobile app, on a project created with this template:
if you are willing to keep the video file within your project, you have nothing to do: by default, the file will be included in the project.
if you are willing to delete this panel or replace it by another file, go to the "edits" tab of the corresponding frame, and click on "replace video" or "delete video"