EasyMovie allows members of an organization to communicate and share knowledge easily through video storytelling.
Allowing every coworker to communicate through videos means it's essential for us to guarantee graphical consistency throughout all published video content.
Video charters allow admin users to easily manage the text animations settings appearing on all created videos.
How can I setup text sections using video charters?
1. Set up your text sections from the Video charter page
This feature is accessible from the EasyMovie platform, for all admin users.
Access your video charters list by clicking "Charters" on the left menu, and "Video charters management".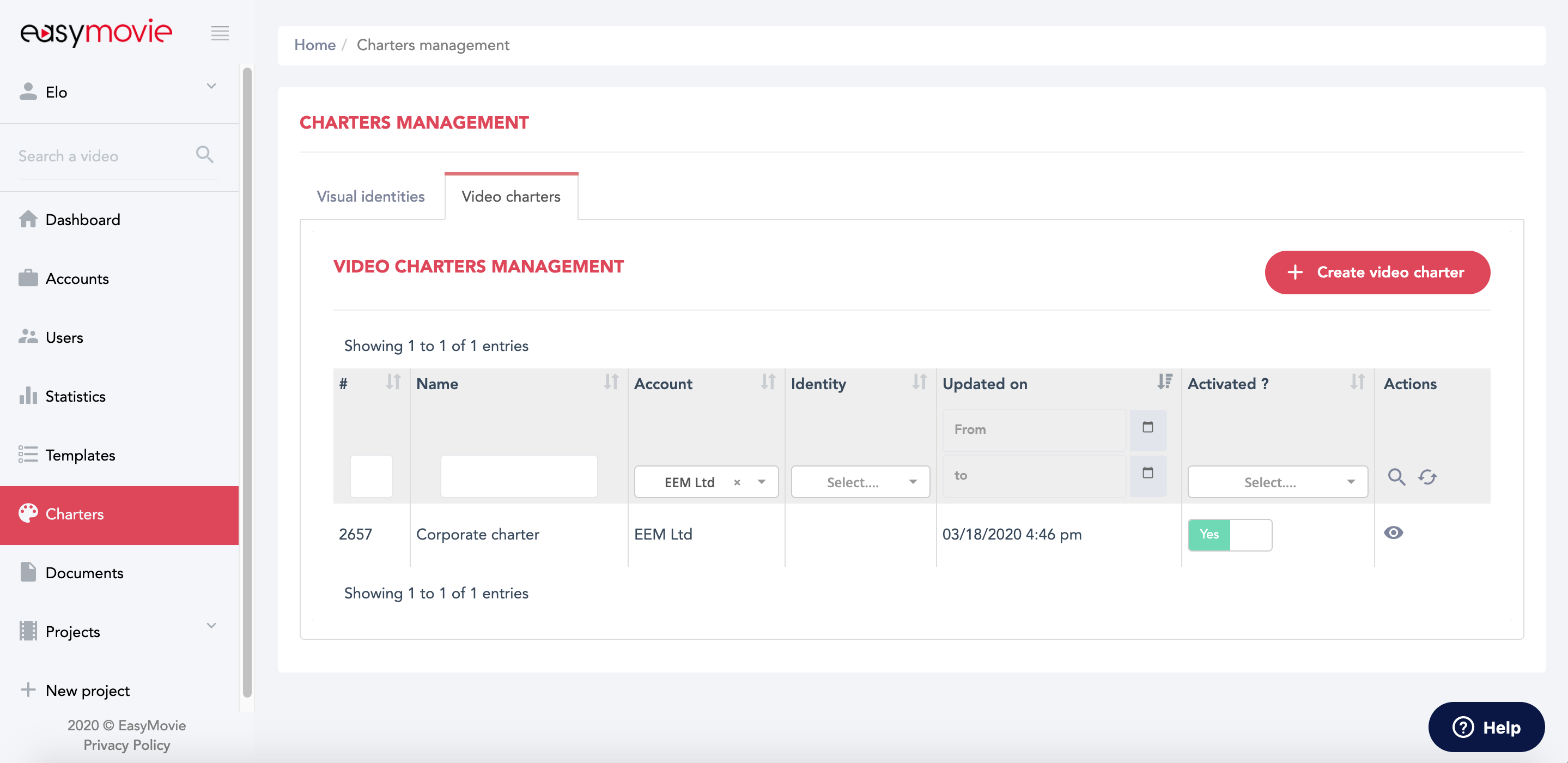 Creating a video charter allows you to change the graphical settings of text sections you wish to see appear in video projects. From this page, you may manage graphical settings for 4 types of text sections:
Title
Keywords
Speaker info
Pannel
In each text section, click the "..." icon and 'Edit settings' to set specific parameters such as texte style, background color, size & position, internal and external margins, character limit, etc. (Ex: Title = Blue, Arial font, White background, bottom left, etc.)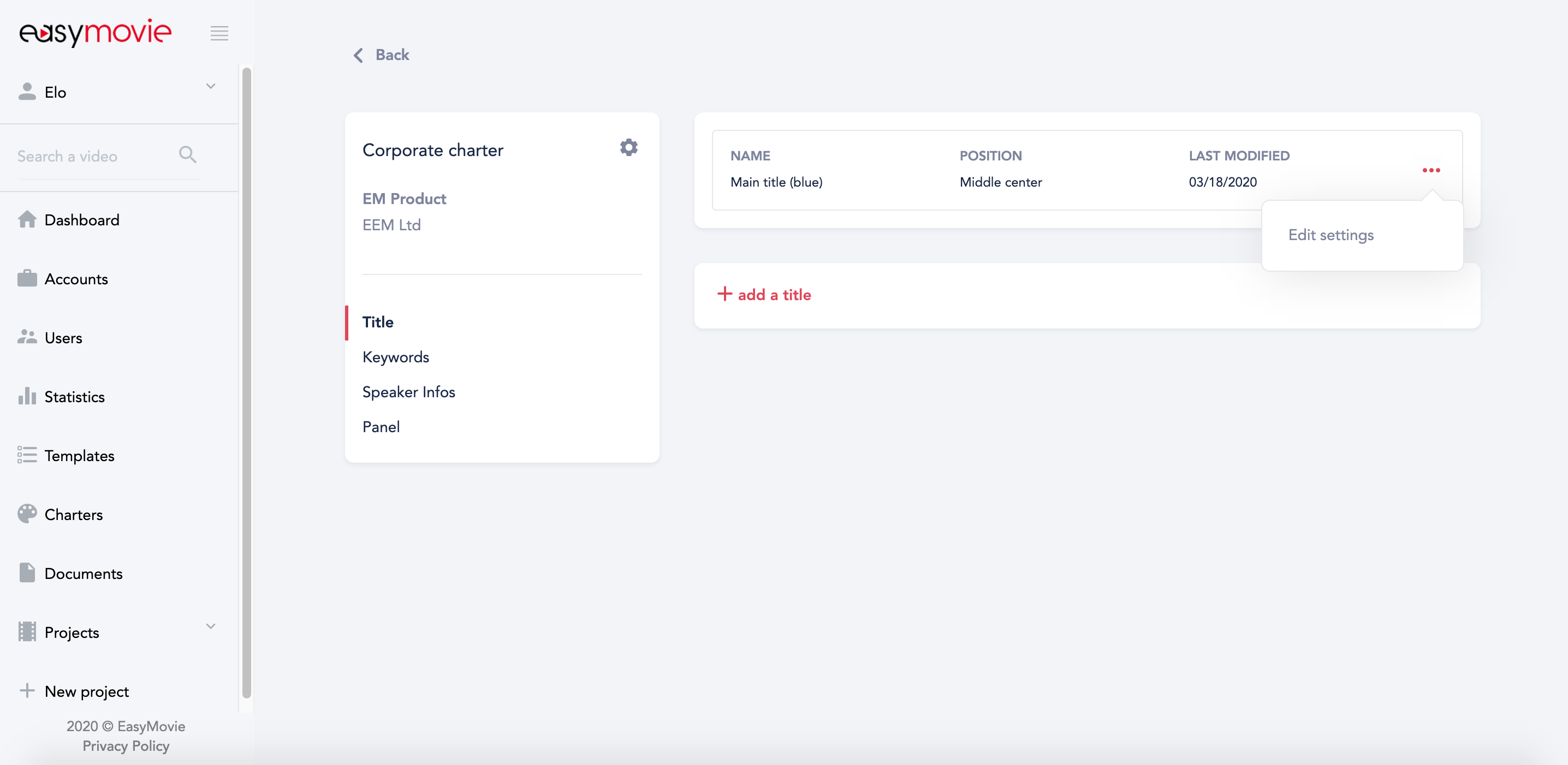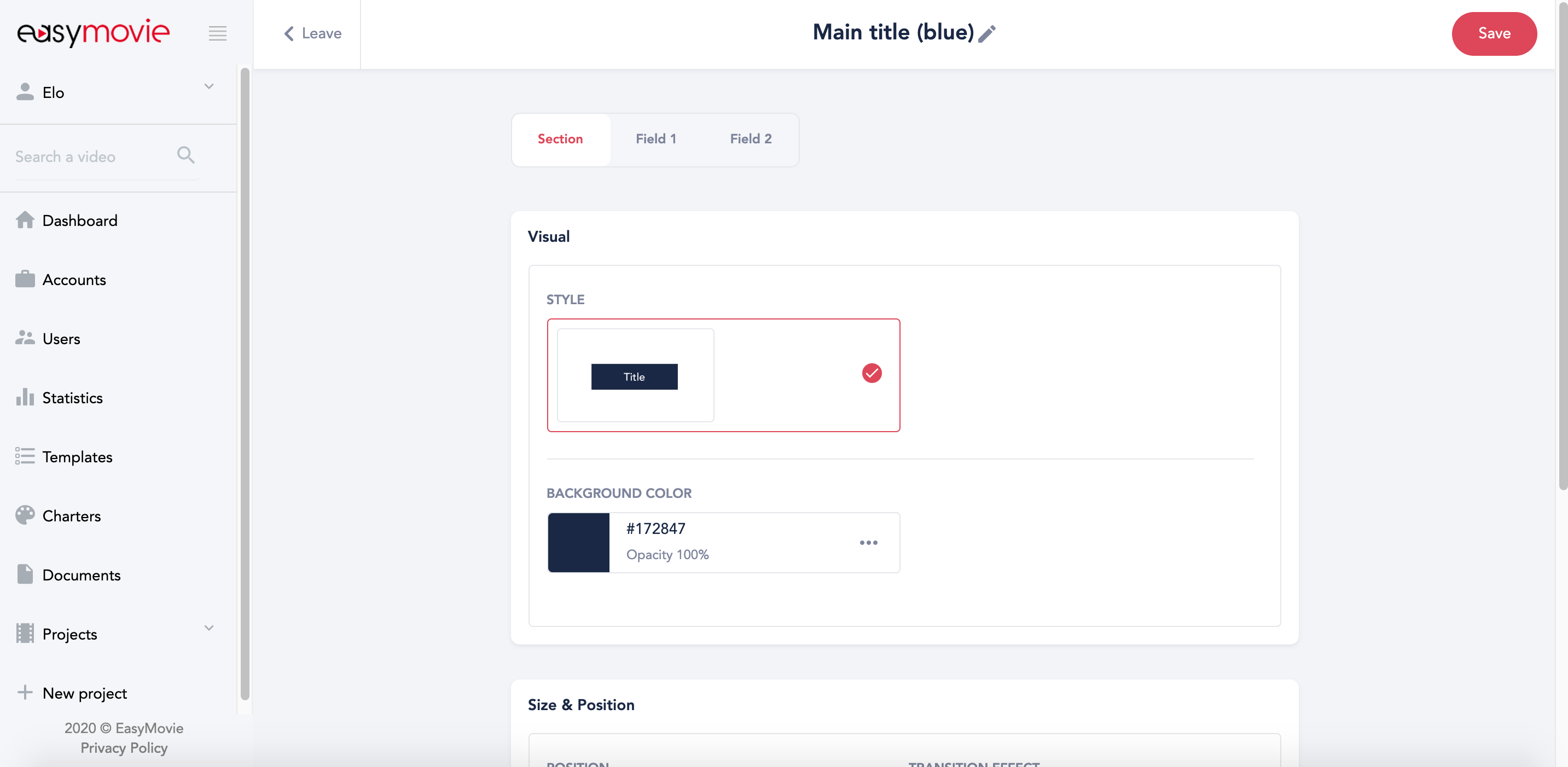 2. Import your video charter's settings into your templates
When creating a new template, link your template to an existing video charter.
During template edition, when adding a text section, you may choose between your video charter's pre-set text animations.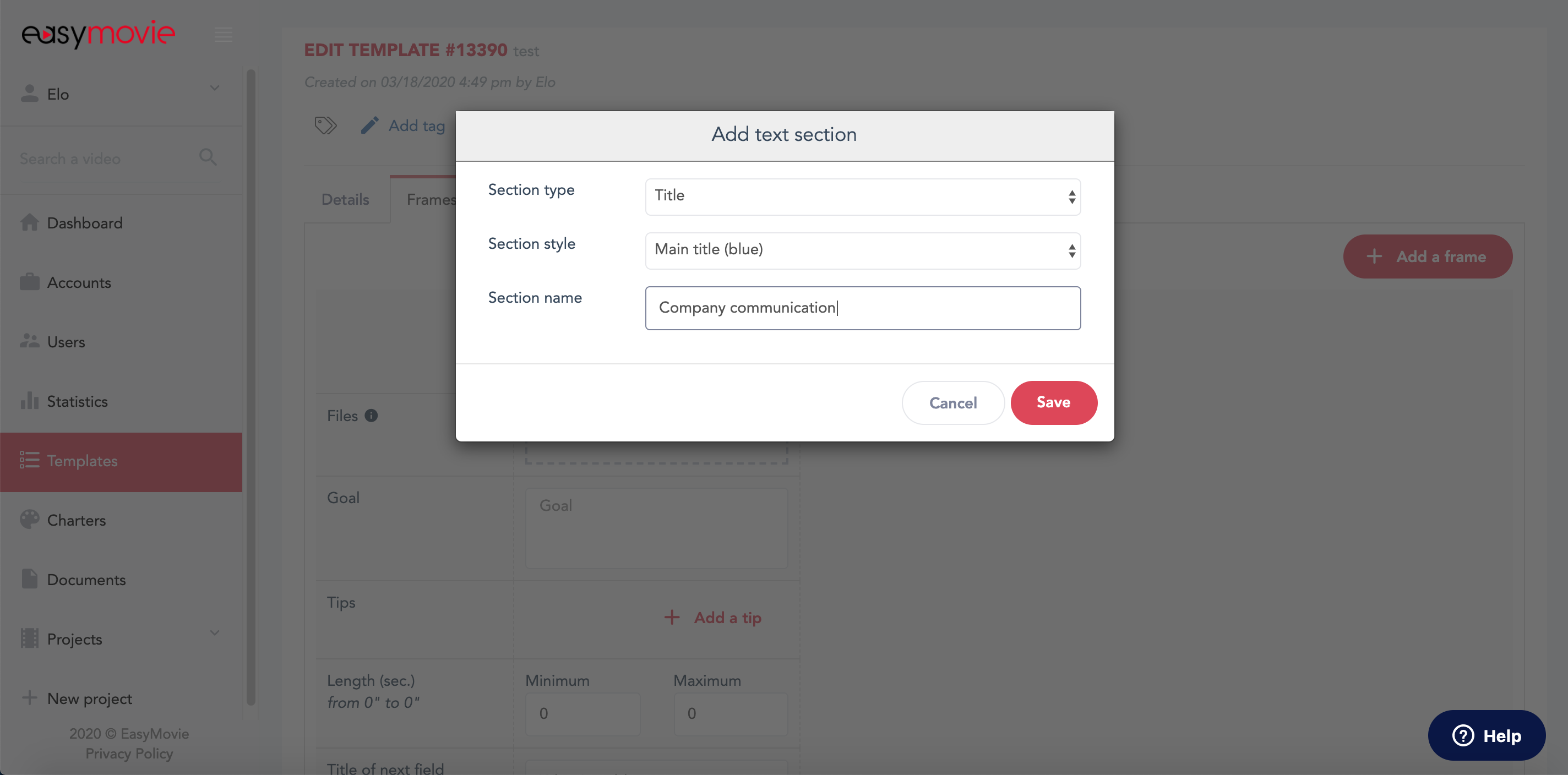 Linking a template to a video charter allows you to quickly manage text animations from a template by allowing you to import preset text settings. That said, you'll always be able to edit text settings directly from your template as well.