What is the Single Sign-On (SSO)?
EasyMovie helps companies produce large amounts of videos by engaging all coworkers in the video creation process.
Single Sign-On (or SSO) is a user authentification service allowing users to log into multiple applications using only common one set of credentials (e.g. user name and password).
Additionally, by allowing our clients to integrate EasyMovie to their existing technical environment, we're allowing large companies to manage EasyMovie user permissions directly through their internal services (e.g. AD, LDAP, etc.).
How can I activate the Single Sign-On on my customer account?
The Single Sign-On is an option proposed by EasyMovie.
If you wish to have more information or to activate it on your company customer account in order to enjoy a simpler and easier management system of all user accounts, please contact your Account Manager or Customer Success Manager.
How do I log in using the SSO?
Once the SSO has been activated on your company customer account, all users can log in to EasyMovie by following these steps:
1. Open the EasyMovie app or go to the EasyMovie platform
2. Click 'Use Sign Sign-On (SSO)':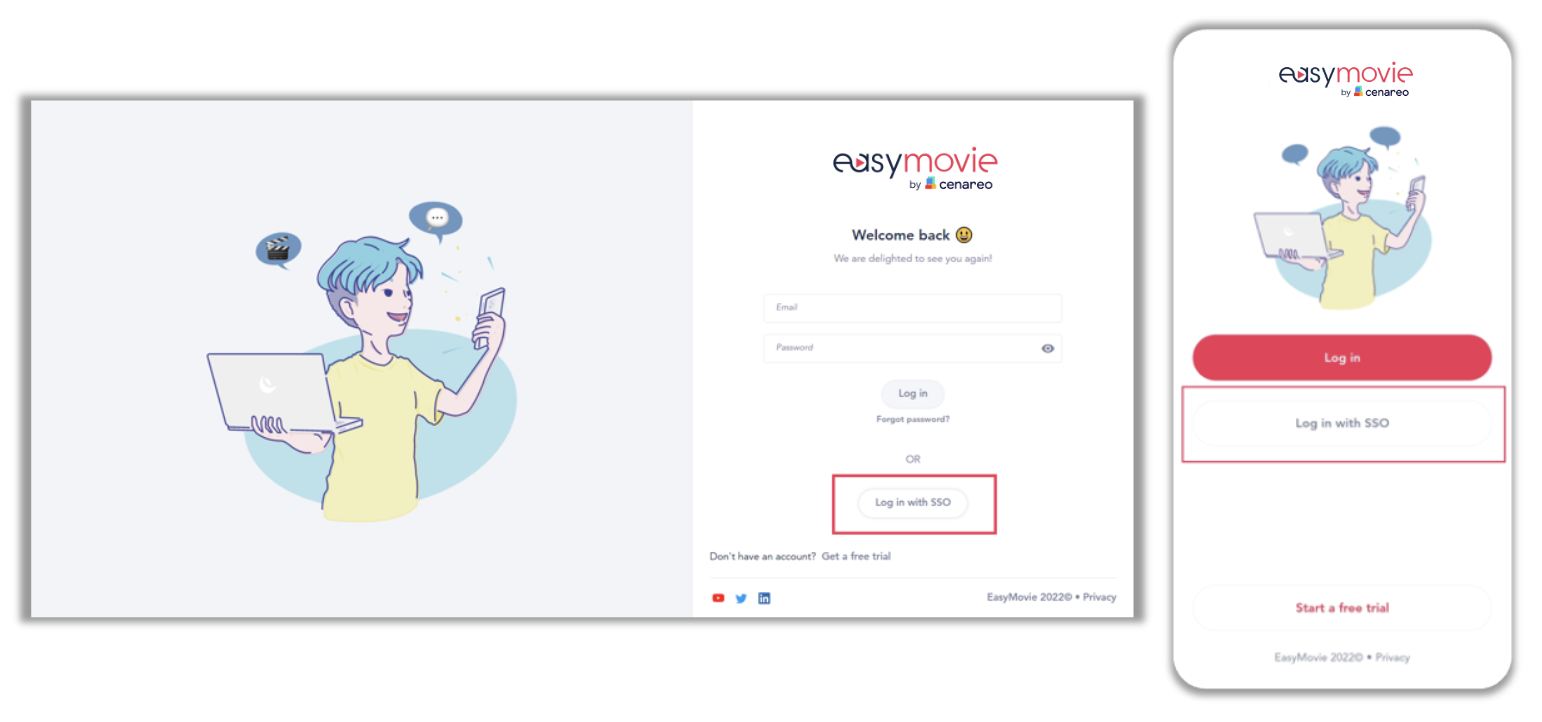 3. Enter your organization ID: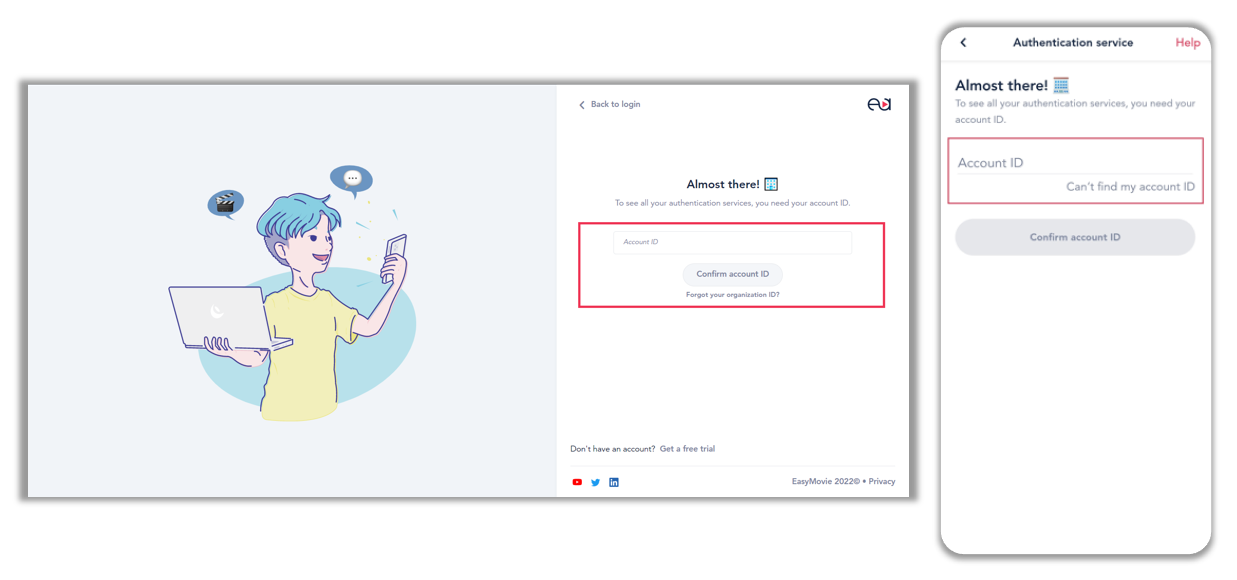 4. Enter your usual company credentials (user name, password)
5. You're connected to EasyMovie!