Now that you have filmed your first shot, you will be able to continue filling in the timeline of your story board
Add a frame
You can, if you wish, directly insert a rush/video already from your mobile in the timeline in an empty plan location. For this you just need to :
Click on New clip

You can choose from the videos on your phone, click on the video of your choice, a red border will appear around it to confirm that it is well selected

Click Add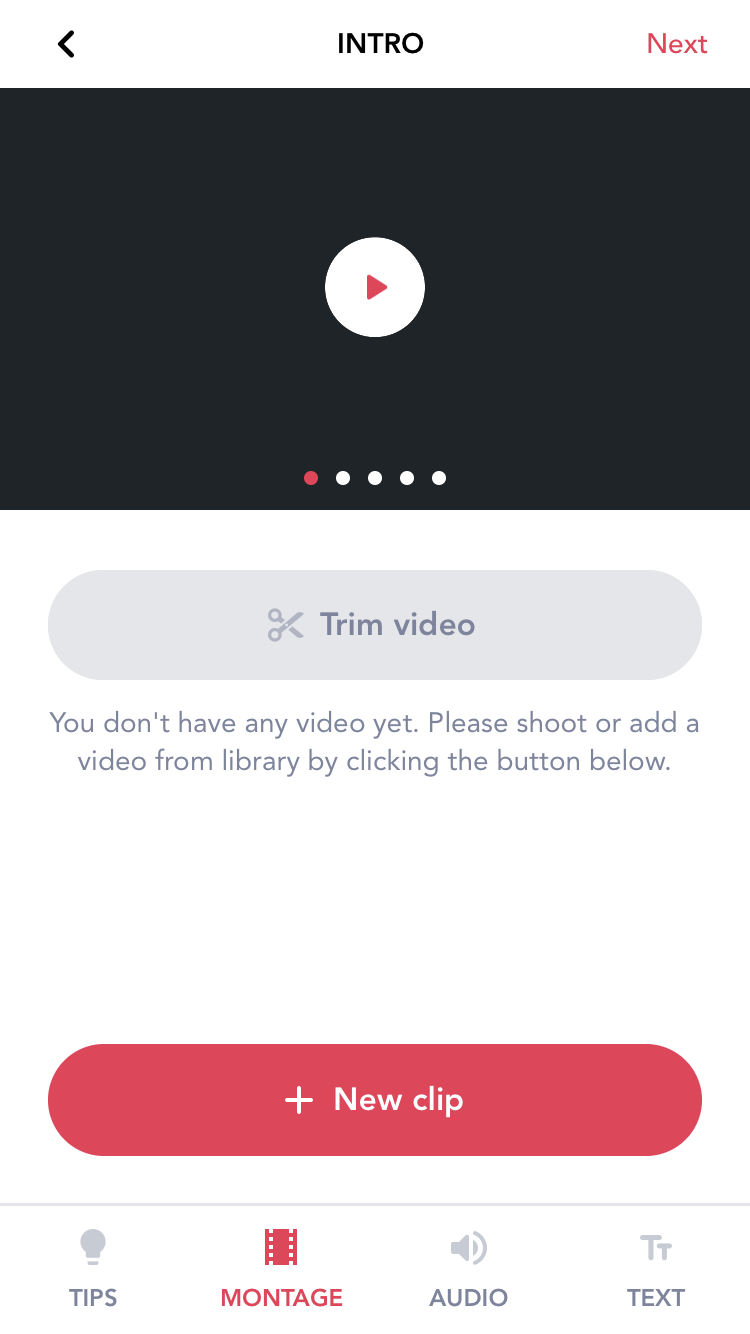 Note: only videos matching the template format will be displayed in the available videos selection. If you use a template in portrait format, only videos corresponding to this format will be visible
Edit a plan
Even if you have validated and inserted a plan in your timeline, you can modify it. To do this, simply select it (it will be surrounded by a red border) and then :
Click on Replace video to film again or to select the video of your choice from you mobile
Click on Cut to edit the plan duration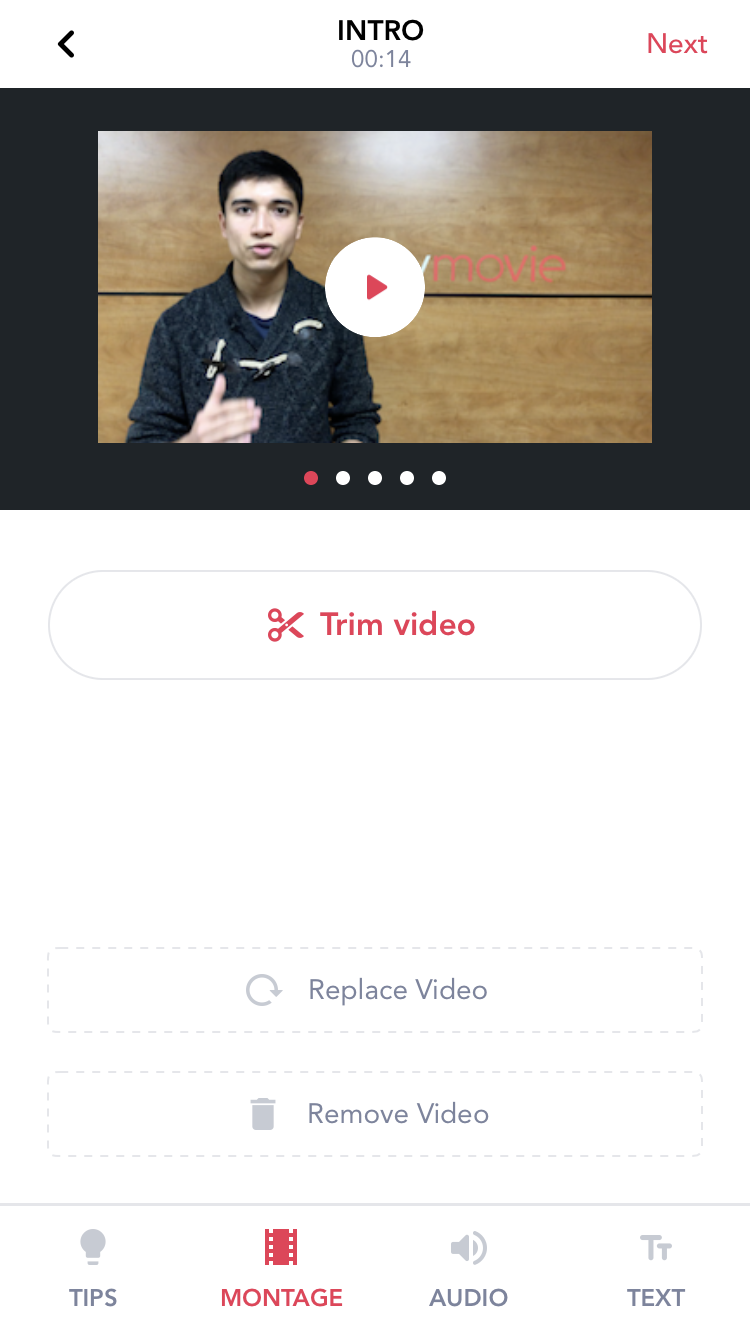 Note: You do not need to delete the film before replacing it with an added or filmed one.
Cut a frame
Once you have filmed a shot, you can easily cut it to adjust its duration or remove some parts

To do this, click Trim video on the montage tab :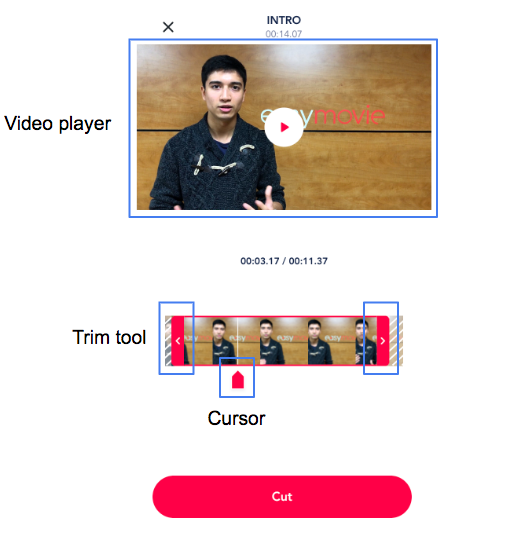 Here you are on a new window Cut a plan
In the middle of your screen, you have the video player that allows you to view the plan.

only what lies between the two red icons is read

At the bottom, you have the timeline with two red blades that allow you to change the duration of the plane.

Simply press and drag them left or right to change your plan.

Everything in the dark part of the timeline will not be visible on the screen.

You also have a cursor that you use to select the precise moment on the timeline from which you want to play the video. (It is not used to cut your frame)
Press Cut to validate your change and return to the storyboard page
If you no longer want to cut your plan, you can click the Cross to cancel your action

When you use the cut feature, a new rush is created on your phone, so you have the new version as well as the old one.
Tip: By pressing longtime on one of the "blades" of the cutting tool, you will get a zoom of the timeline and can move more precisely on it.
Delete a frame
If a plan is not suitable for you and you do not want to modify/replace it, you can remove it by pressing the Remove video button in the montage tab. An empty plan will not appear in your final video.
Studio mode
During a studio video, the possibilities are the same as with the automatic mode, but it is not necessary to cut the planes because the editor will take care of it for you according to the indications you have given him during the brief.