Customizing your share page allows you to define branding elements such as logo, colors, or title and makes your sharing page more actionable for recipients.
Once your video is complete you will find an icon at the top right of your screen allowing you to define a title that will be sent to the recipients.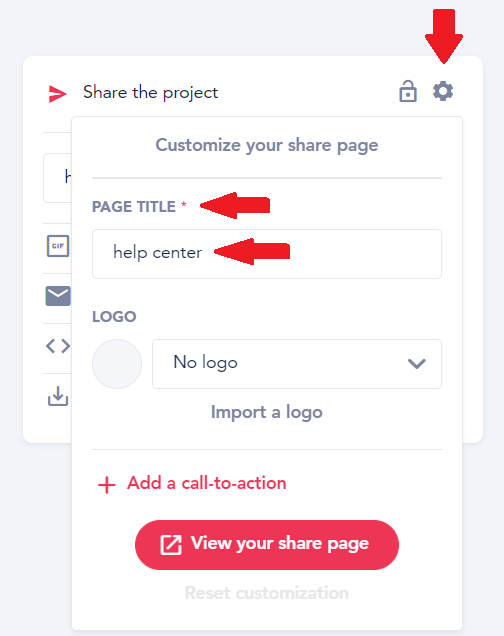 You can also define a logo, which comes from the charter or imported from your computer.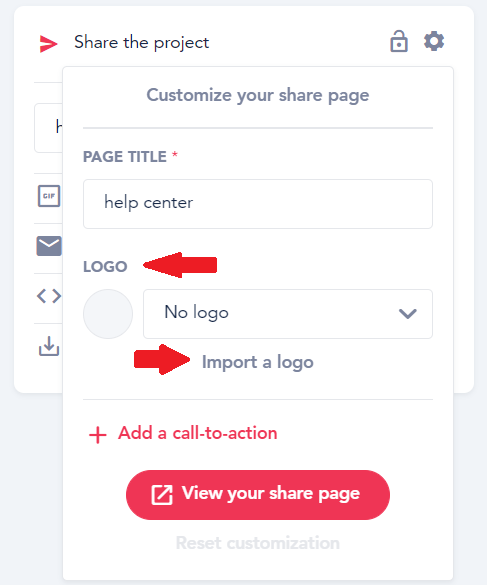 Select a logo from your computer and then confirm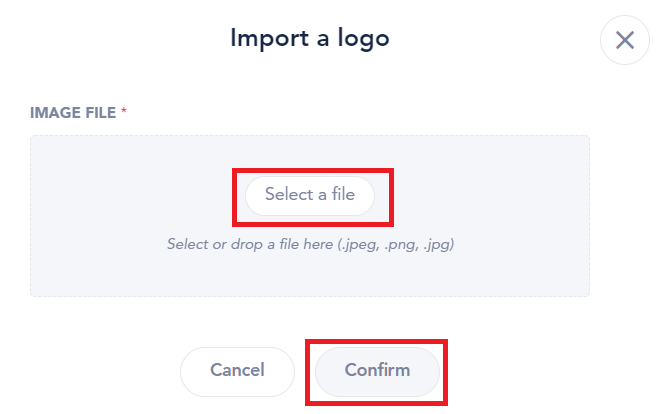 You can also add a call-to-action from the button below: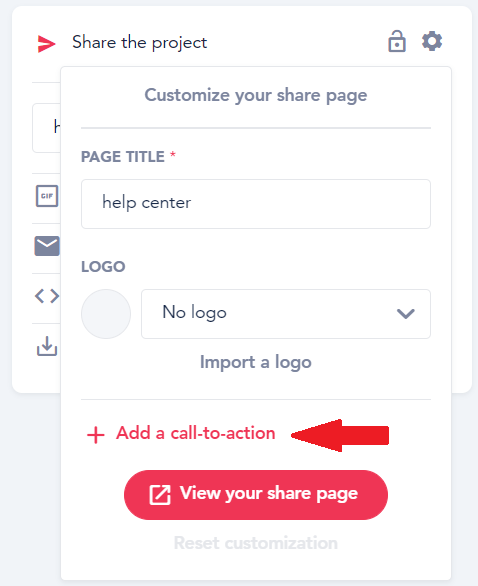 Please note:
you
can
define
two
call-to-actions:
The
first
one
is
in
red,
where the focus will be on (primary action)
The
second
is
in
white
and
represents
the
secondary
action.