Why use audio per frame in an auto project
EasyMovie helps clients increase their video production through both autonomy and speed.
The EasyMovie auto mode illustrates these values perfectly by allowing users to film, edit, and compile videos in just a few minutes.
With audio per frame, you may include a music soundtrack to a video project and decide how to include it frame by frame (music only, video audio, mix of both).
This can be particularly valuable for event-related videos.
How to use audio per frame
On the EasyMovie mobile app (iOS & Android), in an auto project, click the 'Audio' tab within a frame.
This tab allows you to choose between 3 options:
100% audio: The selected frame will only be playing sound from the frame video
100% music: The selected frame will only be playing your selected music soundtrack
Mix: The frame will be playing both sound from the frame video (80%) and the music soundtrack (20%).
To select the music you wish to integrate to your video, click the top right red icon for 'Parameters' or click the 'Select music soundtrack' line in the audio tab.
.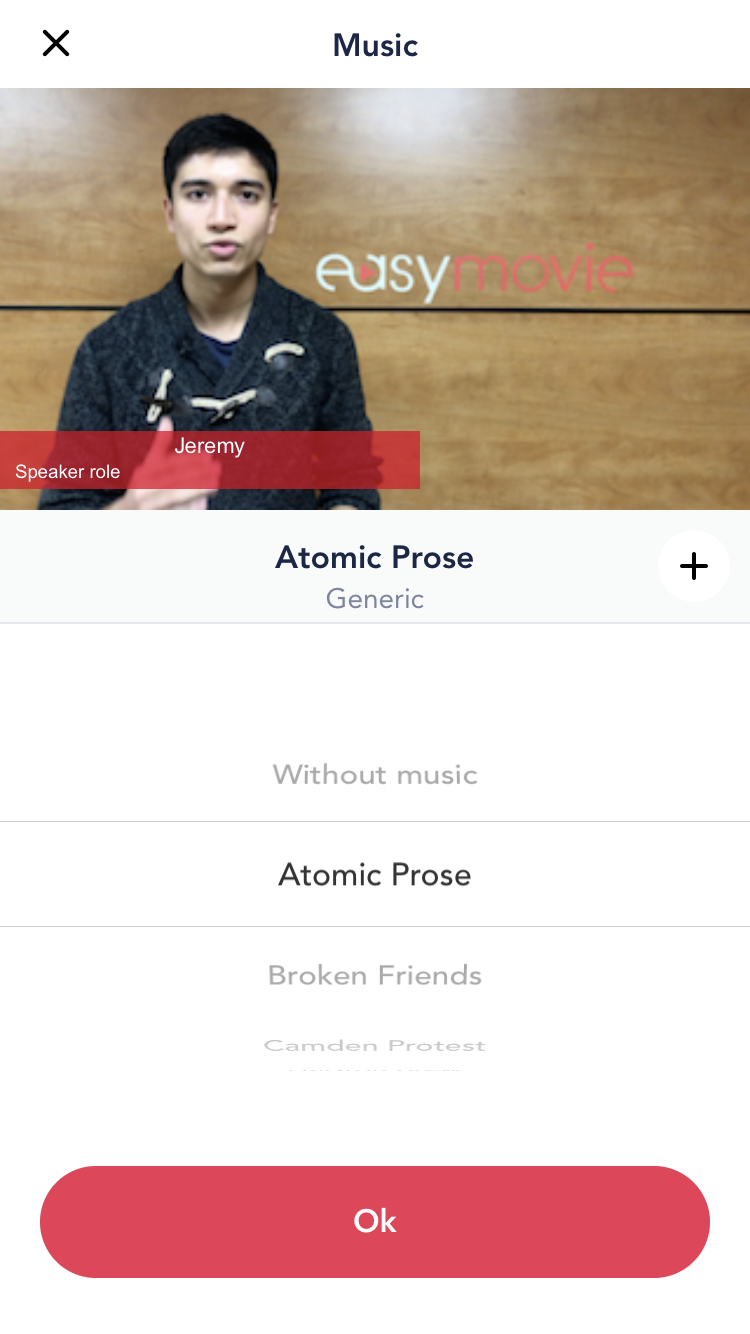 .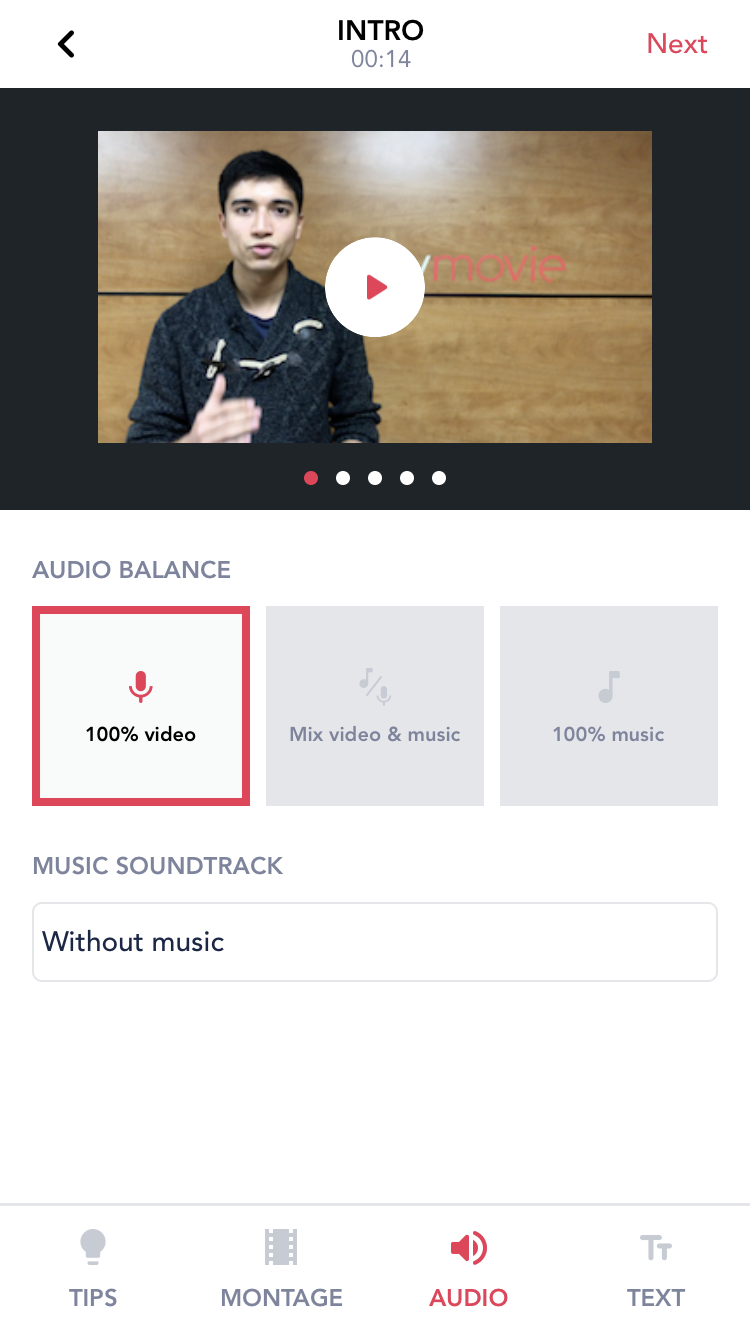 Additional information
You may only select one music soundtrack per video.
Fade in / fade out: The audio per frame feature has a built-in fade in and fade out effect, allowing videos to play music on only specific frames without arriving or leaving too abruptly.
Music continuity: If you select a music soundtrack on several consecutive frames, the music goes on in these frames without starting over for each frame.
Video previews do not include integrated music. To visualize your final video with the integrated soundtrack, you must compile your video project by clicking "Preview".