To be able to use the audio frame by frame, you will need to import a music.
1-Automated project on the mobile application:
Follow these steps:
Go on Audio tab
Press the pencil icon
A new window will appear
In the Audio section, you can select music from a selection of 20 music clips from the library
You can import music directly from your mobile with the "+" button

make sure you have the right to use it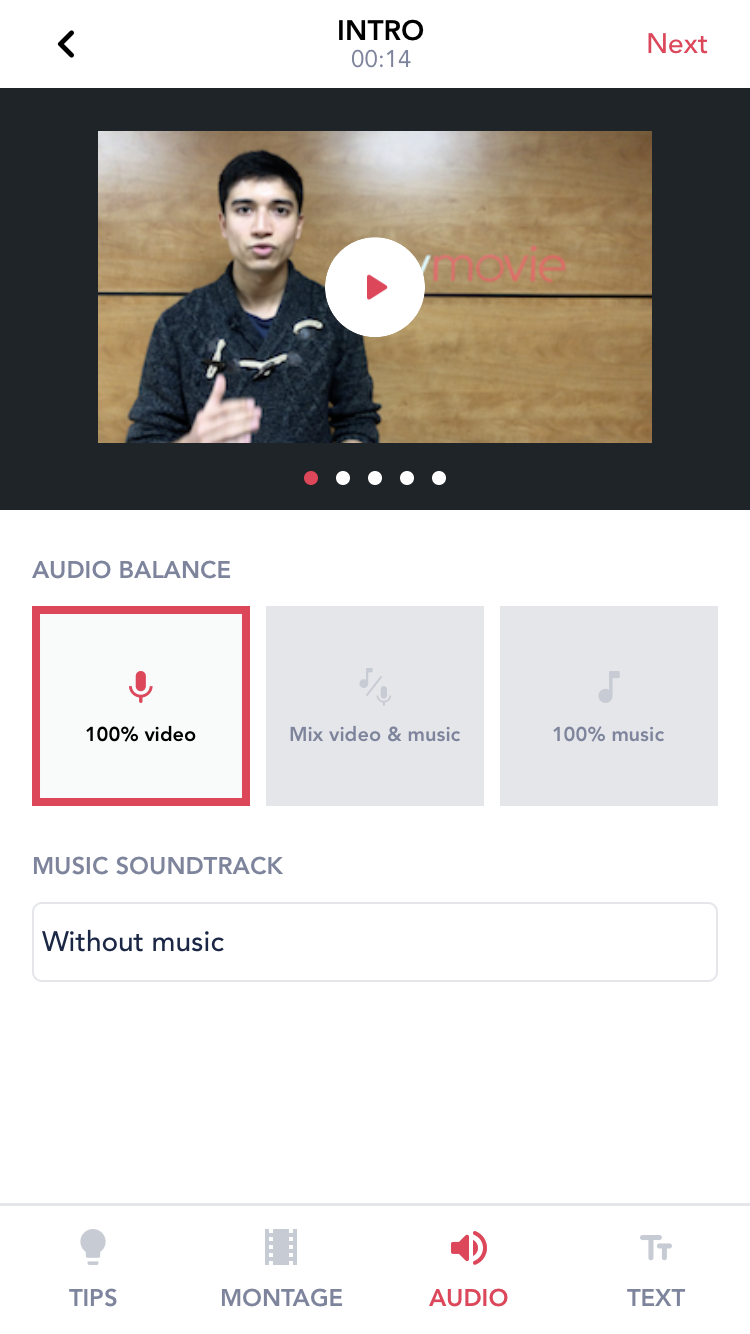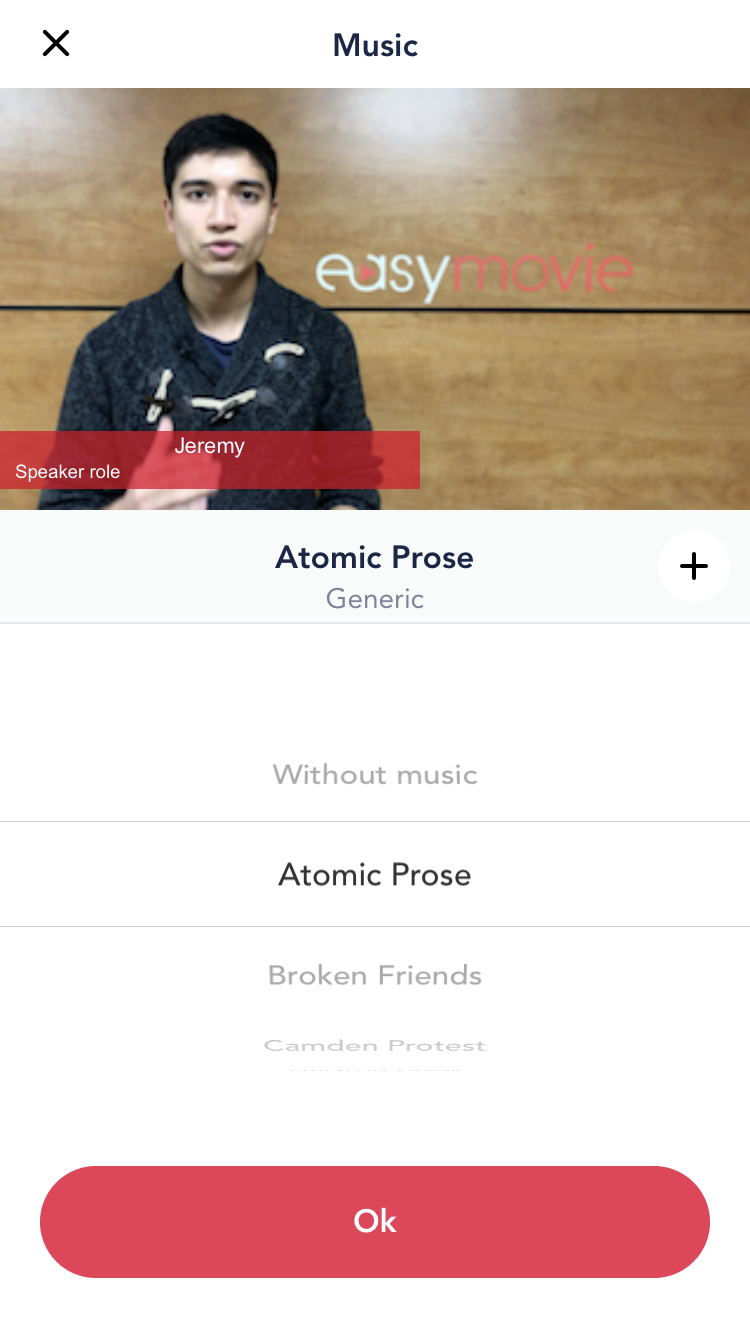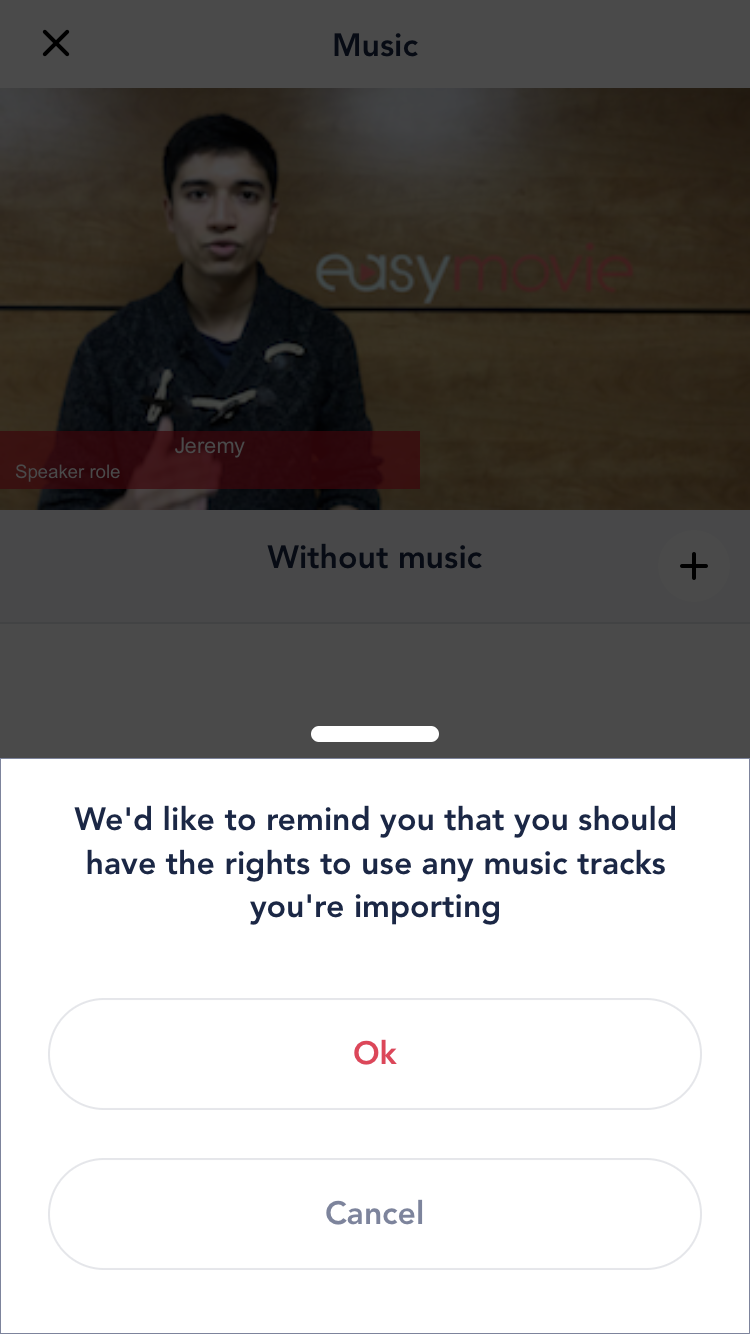 2-Desktop project
To add music:
-Click on the "Settings" icon and then on "Add music".
-Select the music (.mp3) from your computer and "validate".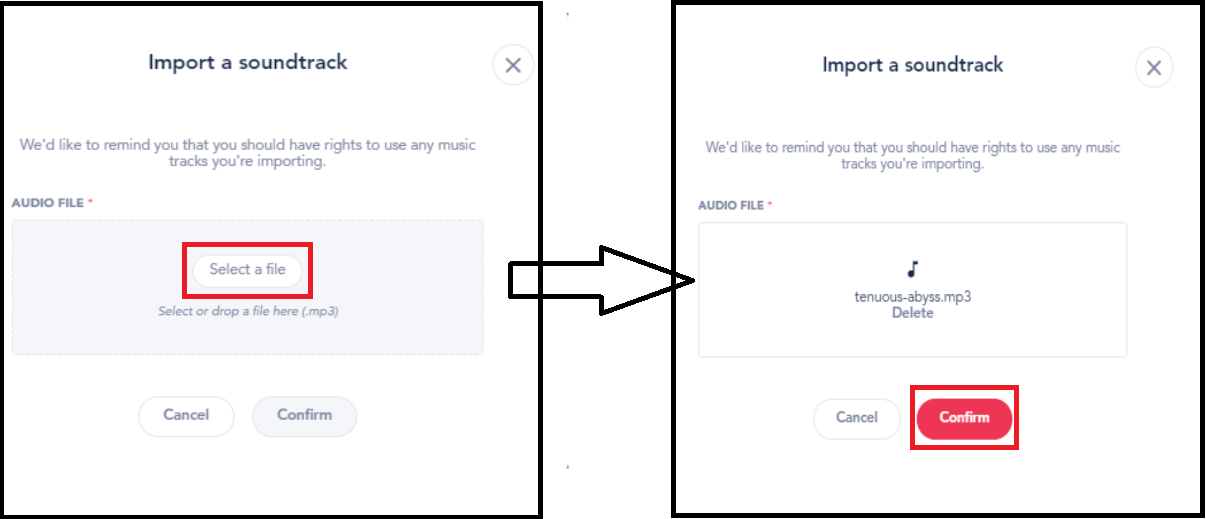 NB=> You can import only one music clip, per project, in the auto mode.