If you don't receive your notifications, please check that :
The notifications of the app are authorized on your mobile.

Email and mobile notifications are enabled on your profile by going to the platform -> My account -> Notifications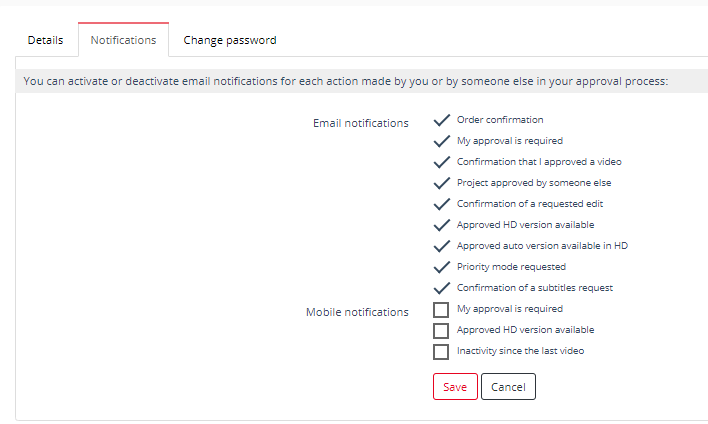 From this tab, you can enable or disable the receipt of notifications emails.

However, we advise you to disable emails for which no action is required on your part.