You want to change your profile picture, your displayed name or even your email address? This article will guide you to do so, simply follow the above steps:
1. Go to the EasyMovie desktop platform
2. Click on your profile picture (found down-left near the notifications bell)
3. Go to My Profile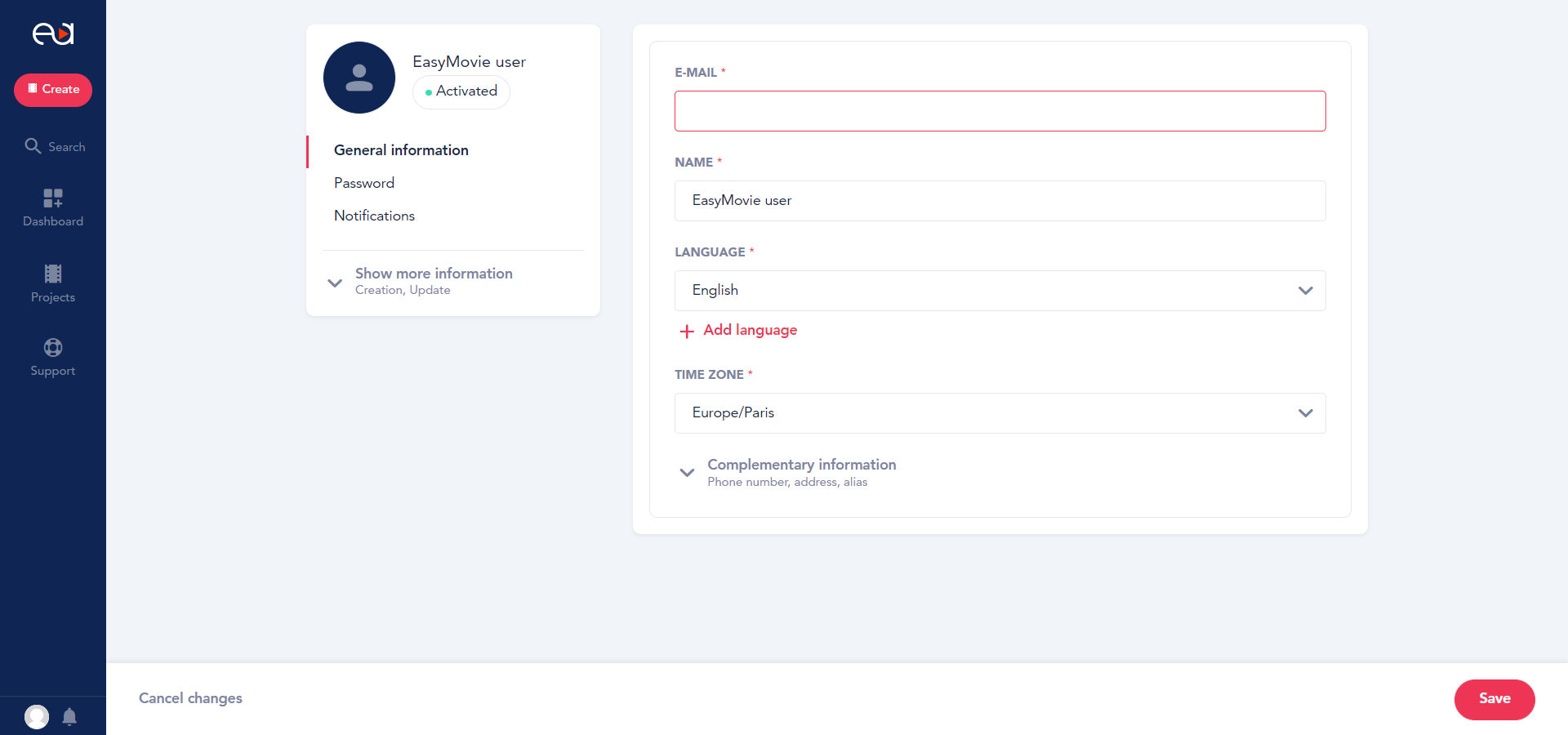 4. On the tab General information, you will find:
Your profile picture
Your displayed name
Your email address (we do not recommend you to change it)
5. Click on Save
You can also choose the language of the platform from French and English.
Feel free to reach us if needed, by contacting us on support@easy.movie.