It is an additional option. Please contact your Account Manager for more information.

Once you have created your project and named it, you can access the image rights waiver :
either by going into the settings by clicking on the icon at the top right of your mobile

or by pressing the button at the bottom right Previsualize video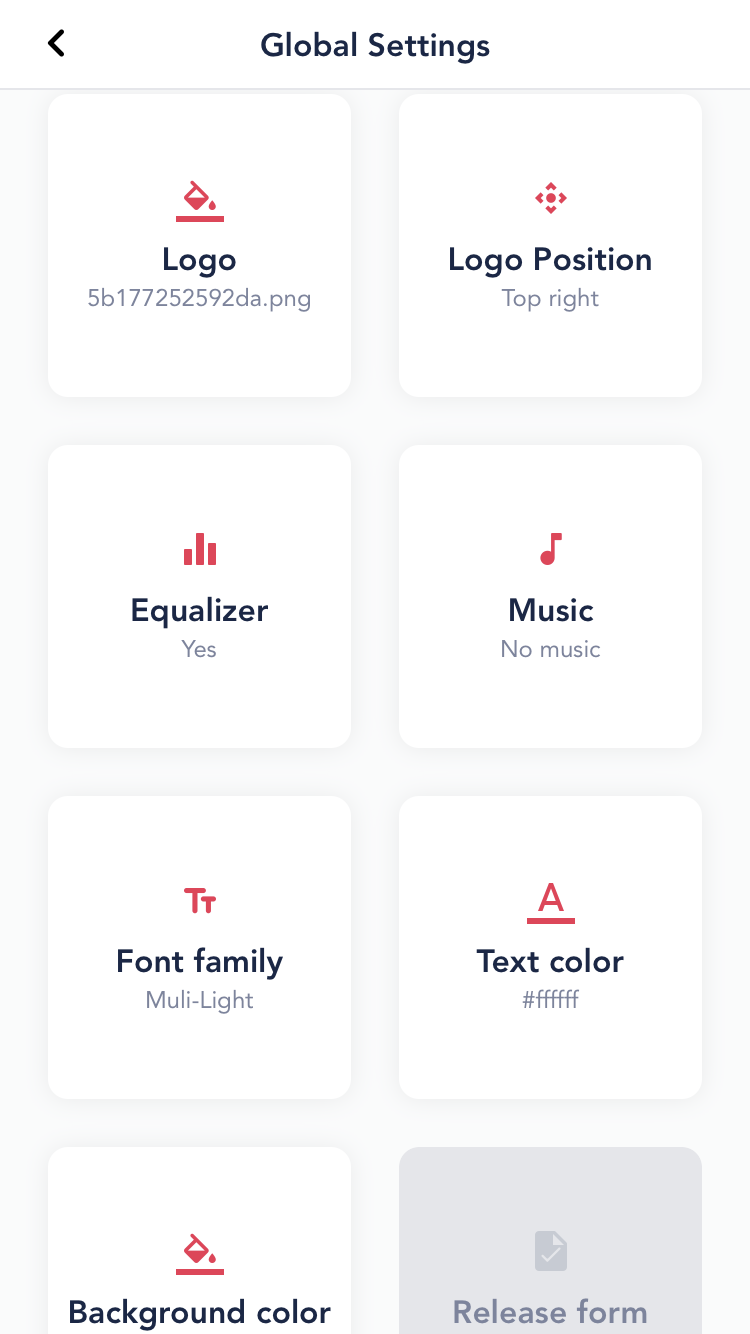 Once you are on the Image rights waiver page, you have two options :
Add an image rights waiver
Check the box indicating that image is required
If you are going to add one, you will need to
fill in all the fields on the form

press "next " to access the summary of your form

scroll to the bottom of the text to access the signature insert

Sign

check the box "Agreed and Accepted

Click on "Save"



Customizing the image right waiver is available only on the platform and by an Admin