You can add a logo in different ways :
This article contains :
Create a logo from the visual identity
Access the charters dashboard from the "Charters" menu
Select the identity on which you want to add a logo, or create one
Go to "Logo"
Import a new logo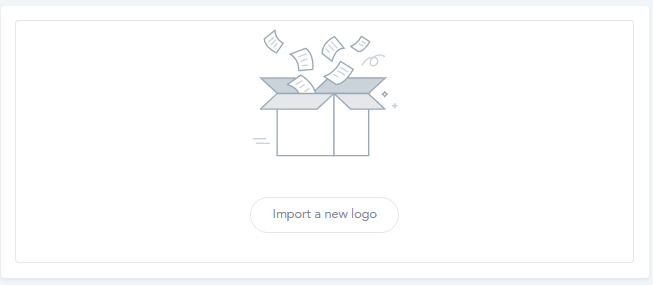 Choose a file (.png, .jpg)
You can then define its position: Top left, top right, bottom left, bottom right
Edit margins
Edit height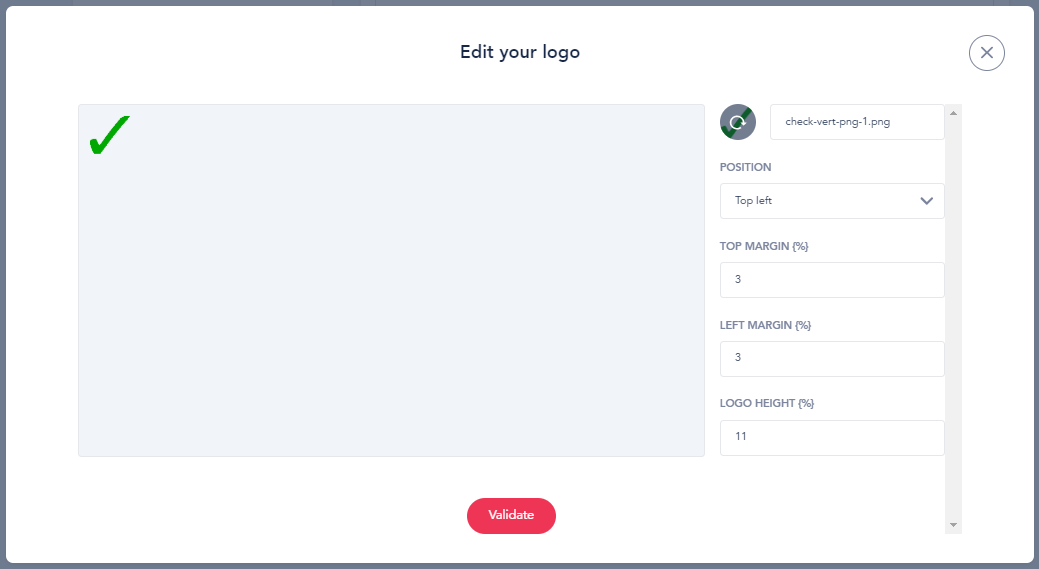 Once the logo is added, you can download it, edit it or delete it.

Create a logo from the mobile
This action is only possible if the template you are using has no restrictions. If your template is locked, you will not be able to access the project settings tab.
Select the wrench icon at the top right of your screen

Project settings

Add a logo to the space provided

Save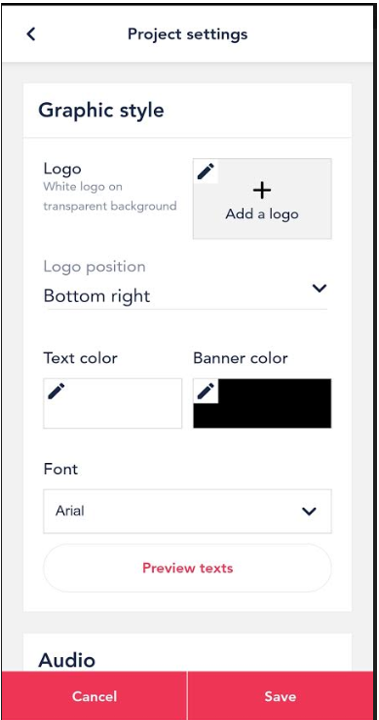 Create a logo from the template
From the template edition :
"Frames" tab then "animation style"

Add your animation group

Select you field => Image

Name your "image"

You can make it mandatory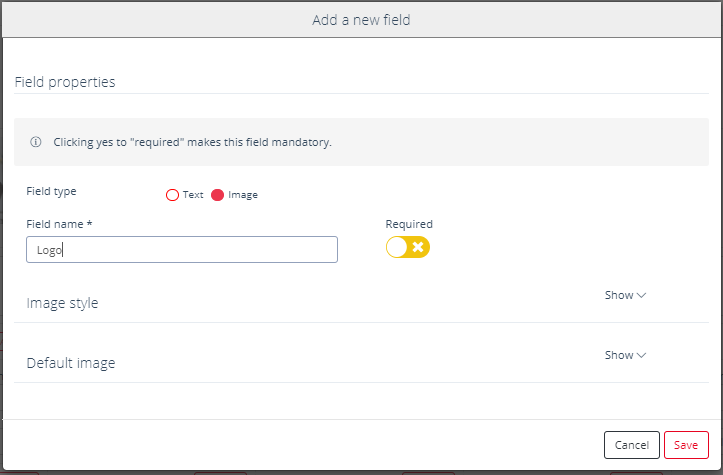 To be able to save your changes, you should fill the field "Image style"
Define your

percentages

Select 'Upload image" in order to make it available for the users from the mobile.
If you uncheck "Enable to edit on app", your users will not be able to edit the image.

Note : By operating so, this image or logo will only be present on the frame in question. You could get the same result by adding a logo from the graphic charter associated to the template, and then disable the logo on all the other frames.