In this article, we will focus on details ans Settings.
Details
All changes you make on this page are automatically saved. A small message will appear at the top right to confirm this.
Activate/De-activate you template

Rename it

The gray fields cannot be changed, but they give you a summary about the type, the account, the associated policy as well as the video format.

Add/ Change Language Restriction

Add an icon that will appear to the left of the template name when you create a new project from the mobile

Add/delete a soundtrack that you can lock (so that it is not editable from the mobile)

Add a video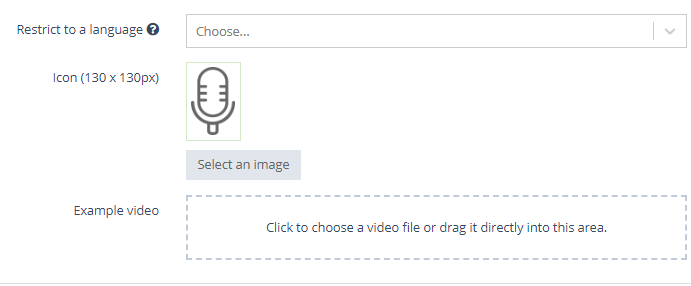 On the right you will find the following options :
Locking the template style excludes the possibility for users to modify any graphic rendering of the video from the mobile such as the auto charter, the choice of text animations on any frame

Locking the template's audio configuration excludes any plan-by-plan audio changes in automatic mode from the application of any plan.

Expiration date

Restricting use to groups allows you to configure the access to the template according to groups you have predefined.
Settings
The "Settings" tab allows you to manage the "Technical Settings" as well as the "Broadcast Permissions"
Technical settings :
We advise you to leave these values by default. However, when you create your template and you do not want the user to be able to add plans when creating his video from the application and strictly follow your template, you will have to uncheck "Addition of authorized plans".
Broadcast permissions :
Accessible only if the publication has been enabled on your customer account. Feel free to contact your Account Manager for more information on this option.